How We Got Started
Crunchy, Exiting, Simple And Smooth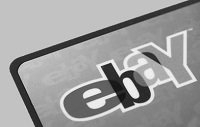 It all began from eBay and how to sell Saffron dietary supplement, "the world's most powerful spice", yes believe it or not I began promoting healthy supplements. As a small business owner trying to get more sales I had to master SEO.
The deep-burning desire to sharpen my SEO expertise motivated me to indulge in experiments, and tests to create correct page titles, heading and descriptions on eBay, even looking for back links.  This method highly increased the knowledge and my interest in learning SEO as the most powerful tool to market a product online, and the best doorway to increase my future sales.
SEO was fairly simple at the start in 2008-2009, but even then we knew that 'content is king' and 'authority links are queen.', and even I enhanced the eBay store design by implementing correct HTML. 
The results were astounding

: within a short period of 6 months, my profits doubled. The SEO proficiency gained in the process turned me into a power seller on eBay with over 350 reviews!
My Vision, Goals And Experience
Even at the outset, I had set broad vision and long-term goals. Sharing the gained skills with friends encouraged and helped them in learning and using SEO to lift their businesses from eCommerce store to a new pinnacle then called social blogging. Helping hundreds of local businesses with SEO was exciting and a source of happiness for me as they learned to improve their visibility in search engines and increased their customers. 
Since the start, Search Engine Optimization has witnessed tremendous changes and it got better but harder to rank a keyword.  The good old days of a simple and easy SEO evaporated over time as search engines improved with the integration of sophisticated technologies and processes. 
The good news, however, is that the changes are positive. Improvements and changes introduced by search engines like Google (Panda, Penguin, Hummingbird..) have brought along more opportunities and more challenges for online businesses with a focus on quality and user experience. 
Going With The Tides
The paradigm shift in search has expanded the SEO landscape. Today, SEO is not just confined to link building and directory submission. 
The series of algorithm updates and improvements over time have led to the creation of a bigger platform called Search Engine Marketing. The online business panorama has further beheld changes initiated by social media, a trending and leading medium of boosting your business and reaching out to new, potential customers. 
Content is king today and it will remain so in the future. 
Content writing and curation are important in today's SEO because they enhance user experience and take your web page up the ladder in search engine ranking.  Search engines' focus on authoritative, relevant and natural inbound and outbound links has made link building more sophisticated. 
Improvements in search engines have not only brought challenges, but also opportunities.
Google's Local SEO Pack
has opened windows of opportunities for small businesses. Today, you can use the power of Local SEO to boost your ranking in local search results.  Local SEO empowers small businesses to reach out to their target audience in a specific locality, a city, a zip code or a geographical region. 
Embracing Changes With Open Heart 
In a nutshell, SEO has become extremely powerful over the long haul. The strictly followed tradition of going with the tide has led me to embrace the changes, challenges, innovations, algorithm updates, and sophistication in SEO, content and link building with an open heart. 
I have taken my experience and learning to the next level by educating myself, experimenting with SEO concepts and theories and adopting a scientific, research-oriented approach towards the search engine world. 
Specialist In Local SEO
Today, SimpleitSEO is a household name when it comes to Local SEO for small businesses. Small businesses can highly benefit from the Local Search Engine packs available on our site. The packages can help you rank higher in local search results and consequently reap the benefit in the form of increased sales. The offered SEO packages are specifically tailored to your needs and implementation can be very swift. 
You may have seen other companies offering huge and expensive SEO packages. The SimpleitSEO team instead focuses on simple, niche specific, affordable, and effective solutions for your small business. The dynamism of our highly qualified team is directed towards helping you to improve your website and marketing components, so you can easily make your place among the top ranking websites in your niche.