Local SEO: Starter Package
Description
Local SEO Starter Package: Reach More Local Customers
Boost Ranking In Local Pack
25-35 percent of searches are to find a local business nearby!
Core Benefits Of Local SEO Starter Package:
Get Found In Google's Local Pack, Google's Map Search Results , Grab More Calls Locally
Increase Your Local Search Ranking Instantly For Your Market Keywords
Continuously Improve Volume of website visits, calls or check outs!
Target the right local customers in your area, offer your service to the right audience

Clean up your business listings errors, and improve your ranking instantly!

Improve your website location page overall ranking
Immensely Boost Your Local SEO
Who should get and benefit from our local SEO starter package?
This package fits both new and established local businesses to get found locally, and list their store on the MAP. More people are searching for businesses like you every day! Increase your chances, by optimizing your website for those specific Local Keyword Search Results! 

Imagine people searching for a service or a product nearby, if you have the right solution then our package will let you put that solution in front of many searching for it!
You have the right solution We have the right strategy to promote them!
You can Easily: 
Dominate Local Search Results In Matter Of Months - This is True! 
Get More Sales or Calls, Put Your Business On The MAP - Dominate Local Pack and your competition
What is included in our Local SEO Starter Service? - Plenty...
-
S
EO Audit Report:
Everything you need to know about current web-design, current SEO Score and Local ranking signals, Mobile Search and whether you are ranking for a keyword or not.
-
Local Landing Page Optimization:
Location pages are the most important pages of your local business. These are the pages where local customers visit to call business, signup for an offer, check your profile, or search for a
product
. These pages are probably connected to your yelp or GMB and people visit them even after checking your reviews anywhere else. 
If location pages are not optimized, SEO friendly or load slow, and not have the right information, then customers will leave without taking any action. We will help you to get the best out of your location pages. We will even help you fix, re design and launch new location pages. We will also help you with the content! We also offer Website Designing package
-
Get Bi-
Weekly performance report :
We keep you
on board with all local profiles we create, fixes, and improvements we make.
-
In-Depth
Keyword Research and analysis:
Analyze search intent in your area, to target correct
audience
. We will research, and chose those local phrases, key phrases people search both on desktop to mobile to find your business and use to improve your content on all web pages.
- Creating 

Local Citations, Cleaning incorrect business NAP

:
Listing your business in more than
30 local directories
(Citations) with 100% NAP Consistency - We build citations manually, and you are fully in charge of your business listings. They never expire!
-

Complete local citation audit

:
Full report of any wrong citations you might have that can effect your business - Incorrect citations, business listings can damage your online ranking. We will fix and report the issues.
- Over 

15 Map Citations

:
Beside building business listings in major directories, we 
will create manual map citations, mentioning specific keywords, and correct business information to help you boost ranking on major search engines such as Google, Google Maps, Bing and Yahoo.
- Google My Business (GMB) Optimization and managing your GMB Posts:
Creating, analyzing and updating Google My Business Page to make sure it is 100% accurate and in-line with webmaster's guideline
-

Monthly Keyword Ranking Reports
-

Geo-Targeted Page Management
-

On Site optimization:
Improving your Title tags, meta description and content to match keywords and increase conversion.
What are the reasons you need Local SEO to promote your local business?
Why do you need Local SEO?
---
50% of mobile visitors search for a business or a store nearby, and take action within a day

---

Local search tactics will position and promote your business in a way that you show up in search results for local customers at the exact time they need you.

Highest conversion levels of all local advertising channels

---

Listing business accurate in all local directories, is one powerful strategy of local SEO that can guarantee up to 50% conversion rate, making it much more effective than dropping brochures at doorsteps or printing newspaper ads. 

Mobile web is growing - More people intent to search for a business nearby

---

"Plumber near me" Lawyer near me" "Best handyman in town" - people search for these local terms on daily basis!

More consumers now use mobile devices, than any other means (like desktops), to search for local businesses.

With local SEO, both mobile and desktop web access are covered so your potential customers will always find you.




Online business reviews are trusted by 88% of local consumers

Your online reputation, through word of mouth, will always lead to better ranking and more revenue. Local SEO makes it easier for your trusted consumers to leave and share positive reviews about your business online that will attract even more customers.




If you take advantage of all these facts by using local SEO, you're sure to gain more customers online and more revenue.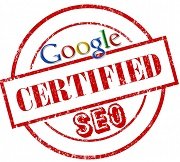 And that's why we now offer our Google certified Local SEO starter package, which guarantees robust results for local businesses like yours.
Our SEO starter package will help you to put
your business on MAP
and in-front of many who are searching for the relevant keywords.
Any local business with storefront, or any service provider who needs to get local visibility or need to improve ranking on Local search results. Great for Plumbers, Handymen, Hairstylist, and more!
Reviews